ABOUT US
India Diversity Forum is India's only independent industry body (constituted as a Section 8 Company) formed to spread awareness and bring single minded focus to the discussion around diversity and inclusion in India at a company, government and national level. IDF, through its ten industry councils that will have organisations of specific eco systems as their members, will focus on gender diversity including the LGBTQ+ community, disability, multi-generational diversity, cognitive diversity, women employment, pay parity, safety and wellbeing of employees, team sensitisation, sharing and rewarding of best practices and equal opportunity employment among other issues.
Our Vision
A world free of discrimination at the workplace and India to be a beacon of diversity and inclusion for the rest of world.
Read More
Our Mission
To eliminate discrimination at workplaces on account of gender, region, language, religion, caste, class, occupation, background, disabilities, race, age and sexual orientation by facilitating and guiding organizations to build an environment of equality and diversity.
Read More
Our Advisory
ANISHA MOTWANI
Eminent independent Director
(on Boards of Abbott, Welspun India and L&T Investment)
ANKIT BANSAL
Serial Entrepreneur and Founder & CEO
Sapphire Human Solutions
GAUTAM CHAINANI
Former Group President Human Resources – Strategic Initiatives & Workforce Automation, JSW
HARSHBEENA ZAVERI
Managing Director and Vice Chairperson
NRB Bearings Limited
DR. RITU ANAND
Former
Chief Leadership & Diversity Officer , TCS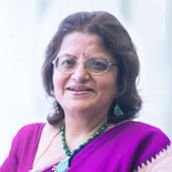 SUDHA RAVI
 CCO, Piramal Capital & Housing Finance Ltd
SATISH RAO
Chairman and Managing Director, Firmenich India
BFSI
Banking
Financial Services
Insurance Providers
NBFCs
BFSI
Banking
Financial Services
Insurance Providers
NBFCs
BFSI
Banking
Financial Services
Insurance Providers
NBFCs
BFSI
Banking
Financial Services
Insurance Providers
NBFCs
Industries for the councils
Communication
Print Media
Digital Media
Electronic Media
Media Agencies
Integrated Mobility
Automotive OEMs
Auto Retailers
Auto Ancillary
GIS
BFSI
Banking
Financial Services
Insurance Providers
NBFCs
Technology
IT
ITES
BPOs
Product companies
Consumer
Consumer Durables
FMCG
Consumer Electronics
Garments
Services
Management
Consulting
Legal Services/Legal
Firms
Wellbeing
Pharmaceuticals
Hospitals
Healthcare Service
Biotech Firms
Medical Devices & Equipment
Make in India
Industrials
Aviation
Aerospace &
Defence
Engineering
Hospitality
Hotels
Tours & Travel
Aviation
Lodging
Recreation
Infrastructure
Real Estate
Telecom
Power & Energy
Urban Transport
Ports & Airports