At 4 years of age, when most children play and run around, I was struggling to tie my shoelaces. The world saw a different boy, struggling to do the simplest things. But I felt like a mountaineer scaling my own personal little Everest. I discovered my love for inclusion and diversity way early in my life. And after so many years of rejection, isolation, and loneliness, I found solace in connecting with others, understanding their struggles, and working towards a more inclusive world.
This passion led me to the corporate landscape, where I recognized the transformative power of Employee Resource Groups (ERGs). These groups, much like my own journey, are about resilience, triumph, and the relentless pursuit of a more inclusive and empathetic corporate culture.
In the sterile corridors of hospitals, where I spent much of my childhood grappling with cerebral palsy, I discovered a profound truth: real change doesn't always start in the spotlight. It begins in the shadows, in the quiet, persistent efforts of those who strive for something greater.
As someone who grew up isolated, I fell in love with human beings and what moves us to action. I realized that the path to inclusion and diversity wasn't confined to grand gestures but resided in the hearts and minds of individuals who see beyond the surface.
Employee Resource Groups (ERGs) embody this grassroots revolution. They are not just a corporate initiative; they are a movement redefining how businesses approach Diversity, Equity, and Inclusion (DEI). They are the seeds of change, providing a platform for employees to connect, share experiences, and foster a sense of belonging.
ERGs: The Seeds of Change
Just as I learned to overcome my physical limitations, growing stronger with each challenge, ERGs are the seeds that grow into towering trees of diversity and inclusion within organizations. They provide a platform for connection, mirroring my own journey of building bridges where there were once walls. It's about creating opportunities, fostering a sense of belonging, and transforming isolation into empowerment.
The roots of ERGs resonate with my own experiences, tracing back to the civil rights movement when marginalized communities were fighting for their rights. ERGs continue this fight, ensuring that everyone has a voice, just as I found mine. They carry forward the legacy of those who came before them, a legacy I strive to honor every day.
Improving diversity is not just a corporate goal; it's a personal mission. ERGs assist in recruiting efforts, foster sponsorship, and communicate the needs of underrepresented groups, much like my own efforts to create a world where diversity becomes a norm. They drive social impact, reflecting my passion for making the world a little kinder, more inclusive, and more accepting.
Challenges and Triumphs of ERGs
Challenges are a part of life, and I've faced more than my fair share. From the physical limitations of cerebral palsy to the emotional toll of rejection and isolation, my journey has been marked by obstacles. But I've learned that challenges are not insurmountable; they are opportunities for growth and transformation. ERGs, too, face challenges in their quest to foster diversity and inclusion.
They must navigate complex organizational dynamics, resistance to change, and the ever-present risk of becoming mere tokenism. They overcome these challenges with determination, collaboration, and a clear vision.
They are the warriors of change, fighting for a better tomorrow, just as I fight to make the world a more inclusive place for persons with disabilities. Recognizing the value of ERGs, supporting their growth, and giving them their due is akin to recognizing the potential in every individual, something I strive to do every day in my work as a Diversity and Inclusion Advisor.
Collaboration and the Future of ERGs
Collaboration has been a key theme in my life. Whether it's forging relationships with organizations like HRAI, NHRDN, ISTD, IDF or working closely with clients to turn them into the go-to experts in their niche, collaboration is at the core of everything I do. It's about bringing people together, understanding different perspectives, and working towards a common goal. ERGs embody this spirit of collaboration. They work with HR and leadership to create an inclusive culture, bridging gaps and ensuring that empathy and understanding are at the core of corporate decisions.
They are the glue that binds diverse teams, creating a harmonious work environment that reflects the inclusive culture I strive to foster. As we look to the future, the role of ERGs continues to evolve, and I see them driving even greater change, leading the way towards a more inclusive and equitable world.
Just as I have used collaboration to build bridges and foster understanding, ERGs are doing the same within the corporate landscape, one step at a time.
ERGs are the heartbeat of modern corporate life, pulsating with energy, passion, and the promise of a better tomorrow. My journey has taught me that we can change the world with the right attitude, empathy, and a smile.
Join me in exploring the world of ERGs, where every voice is heard and every experience valued. A world that I have fought for, believed in, and continue to strive towards. A world where diversity is celebrated, not tolerated, and where empathy and understanding are at the core of corporate decisions.
The future of ERGs is bright, leading the way toward a more inclusive and equitable world. Let's build a world where individuals are not only accepted but celebrated for who they are.
Author Bio: Sumit Agarwal, celebrated SDG DEI Ambassador and motivational speaker, serves as HRAI's Diversity and Inclusion Ambassador, embodying a vision for diverse workplaces. Recognized as a LinkedIn Top Voice for DEI, he is revered for his transformative HR insights. Aligned with India Diversity Forum, ISTD, and NHRDN, Sumit's endeavors fuel progressive HR practices. As the founder of The Link Tribe, he channels his DEI expertise to enable professionals to network and grow through LinkedIn.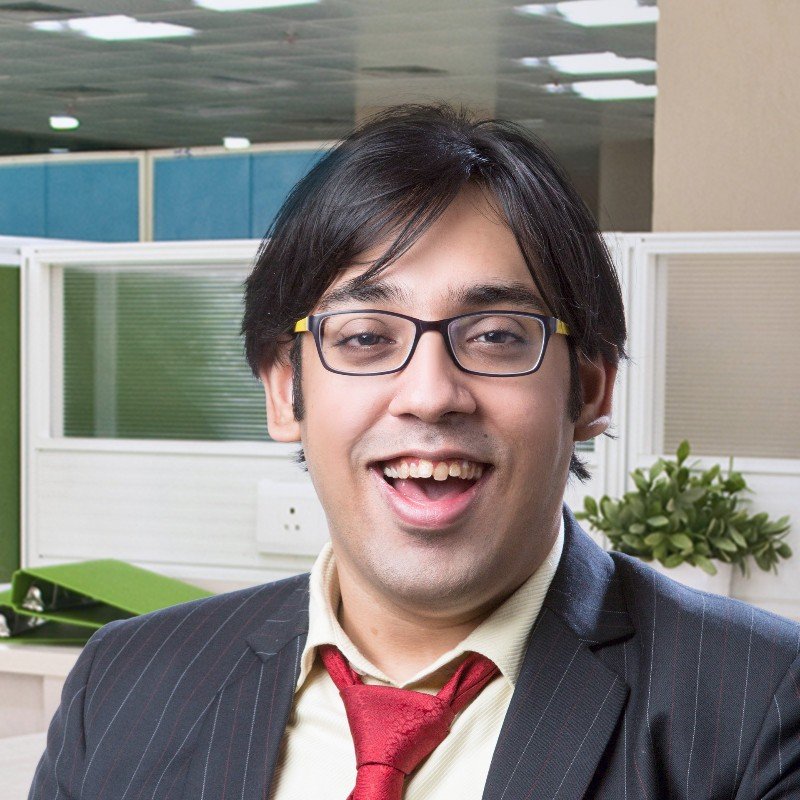 Author
Sumit Agarwal
SDG DEI Ambassador & LinkedIn Top Voice
Lifetime Honorary Member